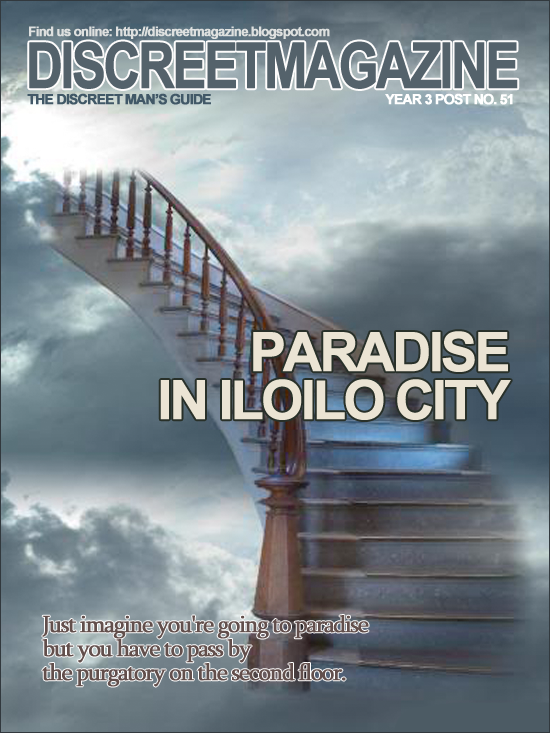 I had a chance to be in Iloilo City two years ago - accidentally though. I had a work assignment in Roxas City at that time and i failed to book a ticket on my return to Manila so i opted to go via Iloilo City.
I didn't know that Iloilo City was celebrating it's Dinagyang Festival. I was just surprised upon arrival that the streets in the downtown area were closed to give way to their daily parade activities. Hotels were also fully booked. Another surprise was that one cannot book a hotel room for just a night. The minimum booking was 3 nights.
Anyway, this is not about my misfortune that day, but about this lone (i guess) gay bar i found while i watched one show (GMA Kapuso Show) in the downtown area. Located on the third floor of a building 'Paraiso Gay Bar' would be a good climb.
If you're someone like straight looking gay still in the closet, who is hesitant to go inside a gay bar because people might see you, Paraiso is such a relief because on the second floor of the building is a girlie bar. So, if you're straight looking gay, people might suspect that you're going to the girlie bar. The stairs were quite steep, not good for those with disabilities. Just imagine you're going to paradise but you have to pass by the purgatory on the second floor - lol!
The entrance fee at that time was P200, maybe because it their big night coinciding with Iloilo's Dinagyang festival. It comes with two drinks - not bad, not bad at all. In fact it was the first time that i spent only P200 in a gay bar. Not because i don't want to, i always have about P3,000 - P4,000 in my pocket everytime i went to visit establishments like this. It's just that i can't find a waiter to re-order and can't find managers who entertained and cater to my needs - lol! the MDs were also pre-occupied with their show.
Aside from their amazing masks and costumes, the show was just like any other gay bar nothing new. Paraiso is located along J.M. Basa Street, Iloilo City - on the left side of the street before reaching freedom park if you're coming from citisquare.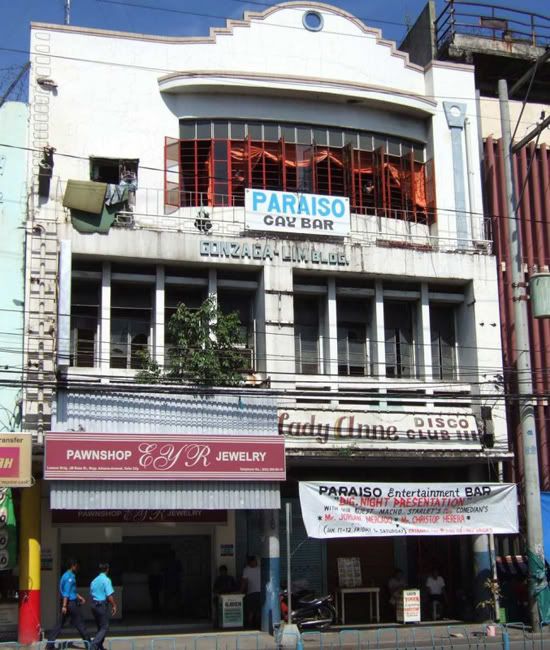 Building photo taken from this
SITE
.
Photo courtesy of
Boys in Pixels